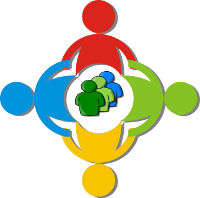 The TEnderle Foundation
Instilling the Essence of Thelma Enderle's Life
What Would Thelma Do
You are what you do. Thelma demonstrated that interacting 1 on 1 is the best way. She set aside race, religion, politics, gender and stereotypes and saw each person's individual character.
She taught us that a community is built on simple acts of kindness and love.
We are here to Do What Thelma Would Do
Thelma always had a helping hand for anyone (including our furry friends) in need. We all need a helping hand now and then.
This is why we are expanding our mission to include Treating Animals TEnderle. Come check it out at the Treating Animals TEnderle website.
Just like Thelma, we are here to help.
Help Through Innovation and Support
Click on any item for more information